To honour this unique link between BOMBERG and CBD we are proud to launch the world's first ever watch containing 100% natural CBD with 0% THC. Introducing the " BB01 Automatic Cure the BullDog ".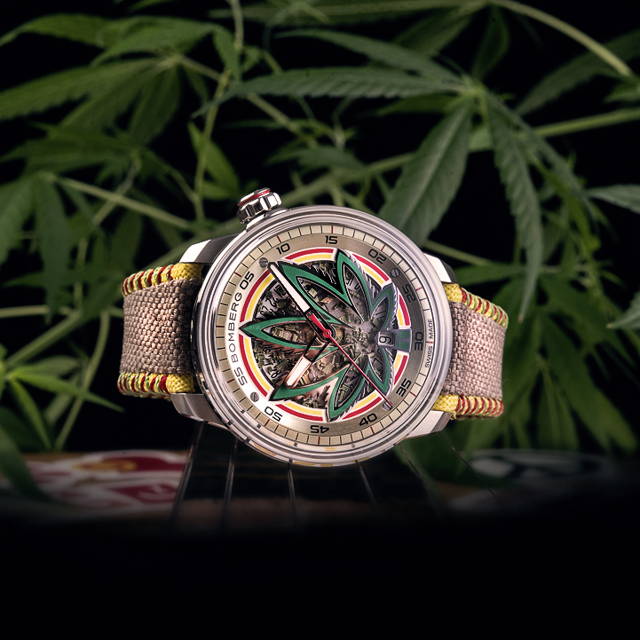 Real extracts of Cannabis indica leaves are included inside the dial. The leaves are harvested from a plantation based in Nevada, USA that meets the strictest standards governing the environment, sustainability and natural production.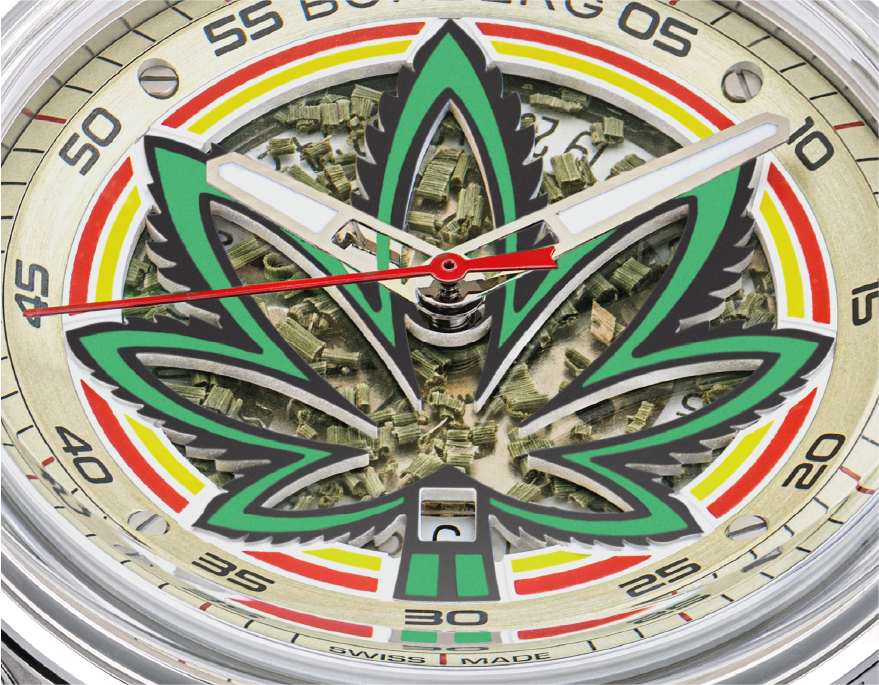 This new BOMBERG icon also features a very special strap made from a mixture of leather and authentic American hemp, which we produce with one of our partners in Nevada in the Western United States.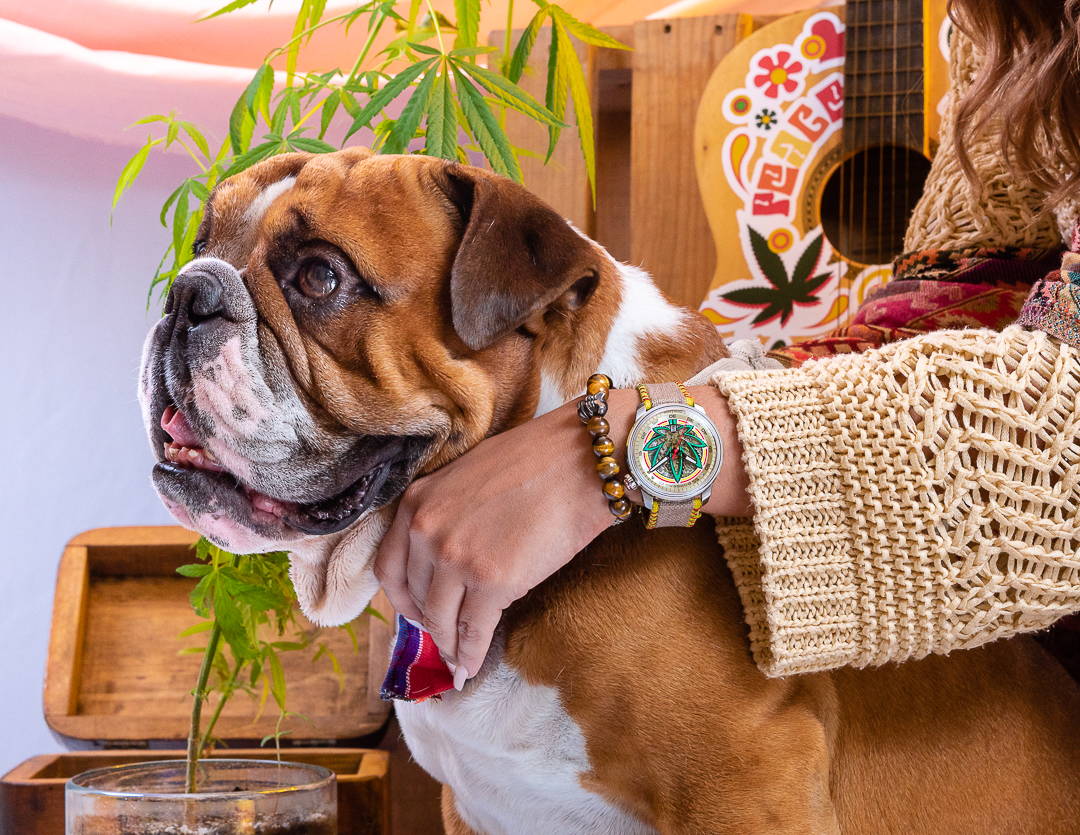 Powered by a Swiss automatic movement, this object of desire represents a major break with traditional watchmaking. The dial features the instantly recognisable contours of the Cannabis indica plant, with its seven serrated leaves. The powerful Super-LumiNova used on the dial means the watch is always legible – even in the middle of the night! Magic.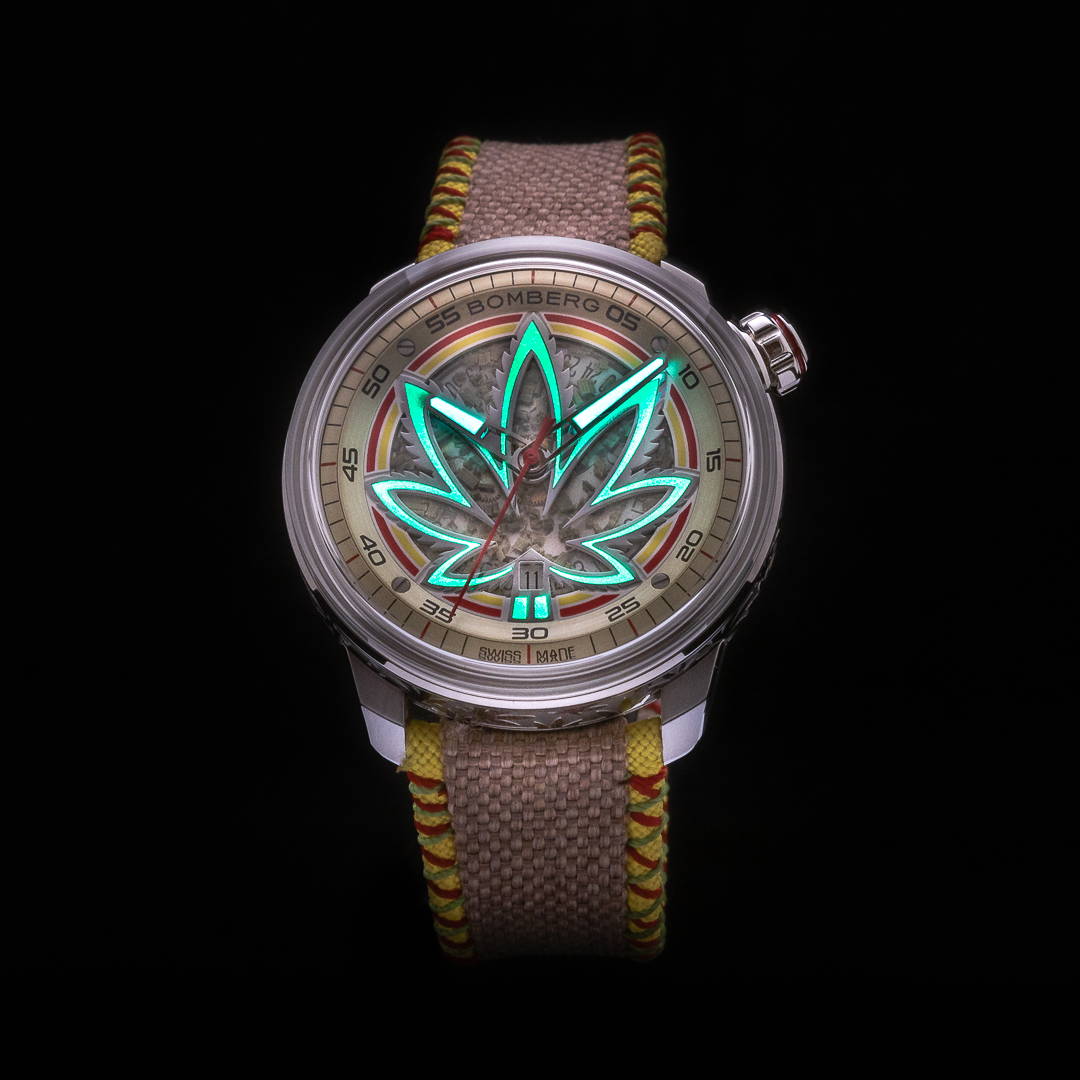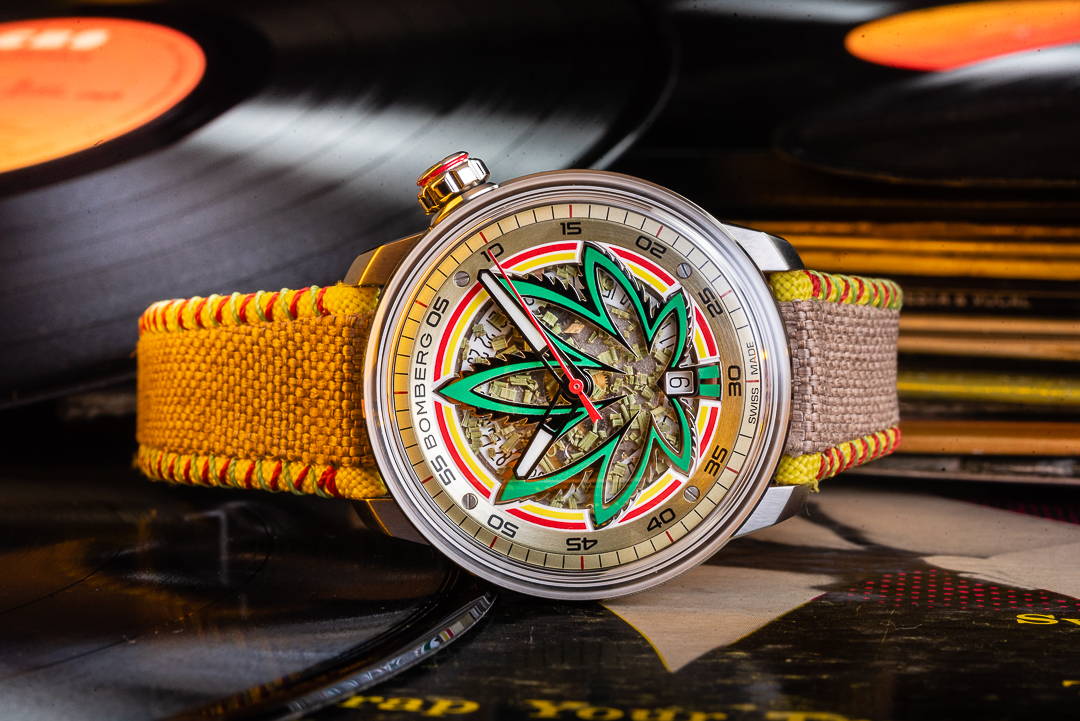 Other models of the collection